Senior Administration
Members of the Board of Trustees
Board President Dr. Güner Arslan, Ph.D.
Güner Arslan received his Ph.D. in Electrical Engineering from the University of Texas at Austin. He has been working as a Systems Design Engineer in Austin ever since contributing to development of chips in wide range of applications including cellular phones, TV tuners, wired and wireless communications.
Dr. Arslan taught courses on Digital Signal Processing as an Adjunct Professor at the Electrical and Computer Engineering Department at the University of Texas at Austin. He also serves on the boards of a number of non-profit organizations including Interfaith Action Central Texas (iACT) and the Dialogue Institute of the Southwest. He is also a member of the Austin – Antalya Sister City Committee.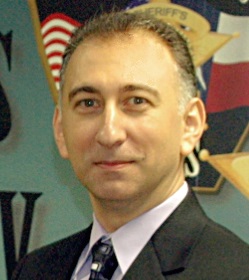 Mr. Ruhi Ozgel
Mr. Ruhi Ozgel is the president and CEO of Ozgel Inc. located in Houston, Texas. Mr. Ruhi Ozgel has been living in Houston, Texas since 1988. Upon completion his higher education at University of Houston, Mr. Ozgel worked at various companies as a marketing analyst, sales manager, and international program director. After gaining his experience and skills in the corporate world, Mr. Ozgel established his own business. Mr. Ozgel has been doing import and export business with 37 countries from five continents.
As a prominent and well-respected businessman, Mr. Ozgel has been actively serving at several non-profit community organizations in Texas specifically in Houston. After serving as a member and chair of Mayor of Houston's Sister City Alliance for 12 years, Mr. Ozgel is serving as a member of organizing committee of a United Way agency, the largest refugee services provider in Texas. Mr. Ozgel is also serving on the Mayors International Trade and Development (MITDC)'s European Committee. Mr. Ozgel attended and facilitated a number of business trips accompanied by the Mayor of Houston and other city delegates to Eastern Europe for developing direct economical partnerships between the City of Houston and other countries.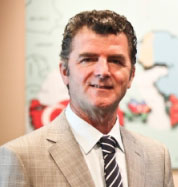 Mr. Orhan Kucukosman
Mr. Abdullah Marulcu
Kamil Sarac, Ph.D.
University Advisory Board
Dr. John "Yiannis" K. Galiotos, Dean
Energy and Manufacturing Institute
LoneStar College System, Houston, TX

John Roberts, Ph.D.
Dean of College of Liberal Arts and Social Sciences
Universty of Houston, Main Campus

Mike Jiang
Vice President
Houston Business Banking
Bank of Texas, Bellaire, TX

Dr. Barkat Charania
Orthopedic Surgeon
Healthy Living expert
www.drcharania.org
Houston, TX
Samantha Gonzalez
Community Outreach Manager
Kidney.org
Houston, TX

Jeffrey O. Baldwin, Sr.
President
Baldwin Liaison Consulting, LLC
(Retired) Senior Executive, Field Operations
U.S. Customs and Border Protection
Dept of Homeland Security

Melvin Houston
Business/Entertainment Lawyer
Melvin Houston Associates

Mr. Alan Machlachlan
President, GO-link Energy
6527 NE 192nd Place
Kenmore, WA 98028

Linda Vega
Immigration Attorney
The Vega Law Firm, Houston, TX

Jeng Liang
Former Educator and President of private K-12 school
Texas Real Estate World (T.R.E.W) Realty and Business

Mr. Besim Tafilaj
Vice President
Commercial Banking
Chase Bank, Houston, TX
Hon. Ms. Teta Banks
President at The International Forum, Inc.
United Nations Association
Houston, TX
Mr. Omer C. Reid
Director of Human Resources
City of Houston
Houston, TX
Mr. Deniz Cevik
Realtor and Contractor
Houston, TX
Reggie Gray
President
Houston Intercontinental Chamber of Commerce Houston, TX
www.houstonicc.org
www.northhoustonedc.org
Ms. Cherry Steinwender
Executive Director,
The Center for the Healing of Racism
Houston, TX
centerhealingracism.org
Mr. Gamal Hassan
CEO ADH Energy
Houston, TX 77019
www.adhenergy.com
Faisal Amin
Director, Benchmarking & Strategy
Berkeley Research Group, LLC
700 Louisiana Street, Suite 2600 | Houston, TX 77002
www.thinkbrg.com
Basheer M. Khumawala, Ph.D, FDSI
John & Rebecca Moores Professor
C.T. Bauer College of Business
University of Houston, Houston, TX
Ms. Lina Sabouni, AIA NCARB
Principal
AUTOARCH Architects
Houston, Texas
Mr. Michael Sabouni, AIA NCARB
Principal
AUTOARCH Architects
Houston, Texas
Mr. Charles M. Giesen
Law Office of Charles M. Giesen, CPA, Esq.
Houston, TX
Don McDonald, Ph.D., MBA, SPHR
Graduate Professor of Human Resources
Troy University
Mr. Rick Seifert
ICX Friendship Association.