North American University Career & Alumni Services is dedicated to providing undergraduate, graduate, and alumni students with the necessary tools and resources to bridge the academic experience with a successful career path.
Existing students and alumni have the opportunity to participate in year-round professional development seminars, resume workshops, mock interviews, job search strategy sessions, and other related professional events. Individual career counseling sessions are also available to benefit students by supporting and exploring career-related avenues.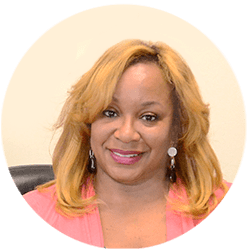 ____________
Have an INQUIRY?
Contact Us!
____________
Career Services Specialist
Stacey Overton
Office: (832) 230 5070
Email: career@na.edu
Stacey Overton is your Career Service Specialist. She has more than 10 years experience as a Career Counselor. She has a Masters degree in Human Services and a Bachelor's in Sociology. She is committed to the success of the NAU graduates and works hard to develop community partnerships. In her spare time she loves spending time with her family and volunteering with local charitable organizations. Stop by to meet her and schedule your career counseling session today!
Key Words: Strategy, Plan, Vision, Values, Action