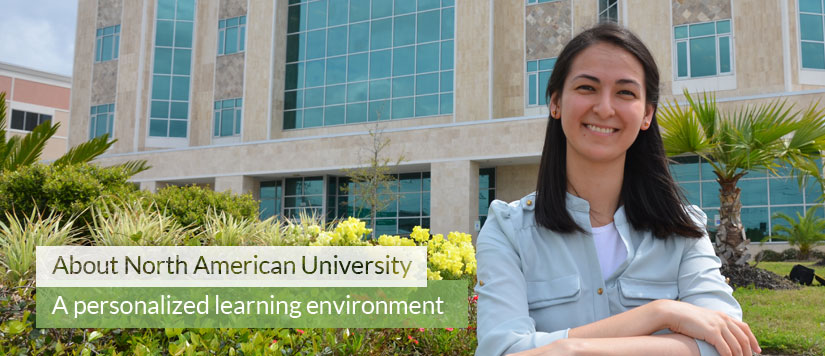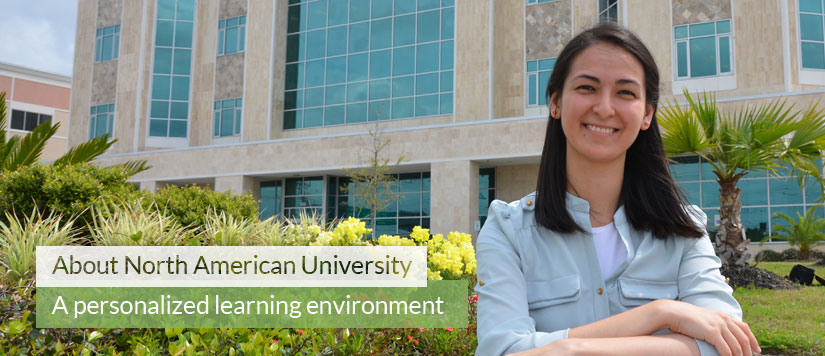 About the University
As one of the youngest, most dynamic, student caring, private, non-profit, and non-denominational universities in Houston, Texas; we highly care for our students and aim for excellence in education. What makes NAU different than other mega universities is;
our faculty and staff inspire and innovate our students offering a student centered and individual-based attention for their academic success, and

provide an open door policy for students.
NAU will continue to maintain faculty excellence, offer a student centered and caring education to our students while promoting the highest quality of teaching in all areas and recruit, educate, and graduate the best and most diverse students. We are proud of being a good source of passionate university graduates and community citizens for the local and global employers.
North American University is a small university located in a diverse, metropolitan city full of opportunities. Here at North American University students receive personal attention and find many options for social engagement. Our student body represents the best of the United States of America and the world in diversity. Our faculty is highly qualified with doctorate and master's degrees in their fields and a vast body of professional experience.
NAU is a private, non-profit, full-service college offering baccalaureate degree programs in three disciplines with several concentrations. We are located in South Houston, a few miles away from the famous City of Sugarland. NAU offers a student-centered learning environment where every student is valued and provided with opportunities to grow.
As an institution of higher learning committed to global cultural competency, North American University offers a unique educational experience to our diverse student body, and our custom-designed learning programs provide excellent opportunities to prepare for a globalized professional world where cultural competency is a great asset.
Our teacher-scholars value every student and reflect the core values of the college. Our community engagement programs offer excellent opportunities to get involved in the civic life of Houston and apply skills learned in the classroom in social settings.
NAU Mission
North American University (NAU) is a private and non-profit institution offering bachelor's and master's degrees. The university is committed to teaching excellence and student centeredness. NAU strives to provide an environment promoting global cultural competency, personal growth and responsible citizenship.
Accreditation
North American University is accredited by the Accrediting Commission of Career Schools and Colleges (ACCSC), recognized by the U.S. Department of Education. The ACCSC website is located at www.accsc.org.
Why North American University?
Environment: NAU campus life is designed to provide the most conducive environment for academic excellence, professional and personal development. North American University administration, faculty and staff are committed to providing a safe and responsible environment for all students.

Location: NAU is located in south part of the Houston metropolitan area. Houston is home to one of the world's best medical centers, NASA, a thriving museum and art district, and the Rodeo Ranks among the best destinations for career-minded (future) professionals, entrepreneurs, managers, leaders.

Diversity: Greater Houston metropolitan area where 72 languages are spoken everyday and offers great opportunities for putting learning into practice internships, volunteerism, and engagement in civic organizations including diverse communities such as, Albanian, Azeri, Bosnian, Chinese, Indian, Indonesian, Kazakh, Nigerian, Pakistani, Turkish, Vietnamese. NAU focuses on global cultural competency.

Opportunities: The high enrollment of international students reflects our vision of becoming Houston's educational gateway to the world. We believe American students will benefit from interaction with international students, and oversea opportunities made available to them. North American University will bring a new approach and perspective to international business administration education to Houston.