Vision

Welcome to the Student Success Center at North American University. We provide an array of comprehensive academic and personal support services to all NAU students. The Student Success Center shares a common space with the Career Center on the eighth floor. This location serves as a prime spot for students to benefit from all the services NAU has to offer. Students will develop learning strategies that empower them to excel in their potential.
Mission

Through collaborative efforts and one on one approach, the Student Success Center empowers students to become their own self advocates through personalized and structured services. All students are offered tutoring, informal counseling, invitation to elite workshops and events.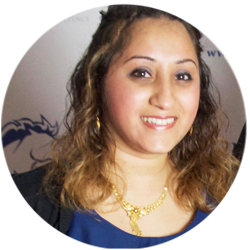 ____________
Welcome to NAU,
Stallions!
____________
Ms. Qunoot Almecci
Student Success Rm
Mon – Fri: 8:30am – 4:30pm
Office: (832) 230 5164
Email: qunootalmecci@na.edu
My name is Qunoot Almecci and I am honored to serve as your Student Success Director. I look forward to the countless opportunities to get to know each other and discuss pertinent issues that contribute to your academic success at NAU. I currently hold a Master's of Science and hope to pursue my Doctorate in Higher Education. My areas of concentration include Higher Education, Student Success, Academic Intervention Initiatives, and Educational Psychology. While not at work, I enjoy spending time with my two beautiful children, Arsh and Azah.

I look forward to partnering with you to discuss ways to ensure that your experience at NAU is one of personal fulfillment and academic accomplishments. I invite you all to reach out to me with any questions, concerns, or ideas you have for improving your academic experience at North American University.
Or Schedule an Appointment!
Key Words: Strategy, Plan, Vision, Values, Action
Student Success Center Goals
To encourage students towards self-advocacy
To provide individualized assistance to students
To establish new initiatives that promote student success
To work collaboratively with other student services offices
To equip students with the tools towards self-confidence and efficient learners
To provide an array of student-centered workshops
To evaluate all activities and use evaluation outcomes to enhance future services
Student Disability Services
If you know or feel you have a disability and would like to request accommodations to be provided. Please complete the disability accommodation form located on the website here or you may located below: