Dr. Arslan received his Ph.D. in Electrical Engineering from the University of Texas at Austin. He has been working as a Systems Design Engineer in Austin ever since contributing to development of chips in wide range of applications including cellular phones, TV tuners, wired and wireless communications.
Dr. Arslan taught courses on Digital Signal Processing as an Adjunct Professor at the Electrical and Computer Engineering Department at the University of Texas at Austin. He also serves on the boards of a number of non-profit organizations including Interfaith Action Central Texas (iACT) and the Dialogue Institute of the Southwest. He is also a member of the Austin – Antalya Sister City Committee.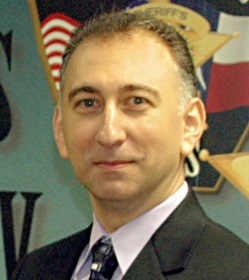 Mr. Ruhi Ozgel is the president and CEO of Ozgel Inc. located in Houston, Texas. Mr. Ruhi Ozgel has been living in Houston, Texas since 1988. Upon completion his higher education at University of Houston, Mr. Ozgel worked at various companies as a marketing analyst, sales manager, and international program director. After gaining his experience and skills in the corporate world, Mr. Ozgel established his own business. Mr. Ozgel has been doing import and export business with 37 countries from five continents.
As a prominent and well-respected businessman, Mr. Ozgel has been actively serving at several non-profit community organizations in Texas specifically in Houston. After serving as a member and chair of Mayor of Houston's Sister City Alliance for 12 years, Mr. Ozgel is serving as a member of organizing committee of a United Way agency, the largest refugee services provider in Texas. Mr. Ozgel is also serving on the Mayors International Trade and Development (MITDC)'s European Committee. Mr. Ozgel attended and facilitated a number of business trips accompanied by the Mayor of Houston and other city delegates to Eastern Europe for developing direct economical partnerships between the City of Houston and other countries.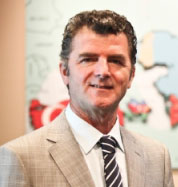 Orhan Kucukosman is the president of American Turkic Business Council DBA Texas Turkish American Chamber of Commerce since July of 2014. He is the editor and publisher for quarterly American Turkic Business Journal.
Orhan Kucukosman was hired as an Executive Director of Raindrop Turkish House Foundation in Houston by the Board on July 2010. In that capacity, he manages the operations and finances of the Foundation including fundraising activities and establishing educational institutions.
Mr. Kucukosman also served as regional president of The Institute of Interfaith Dialog in Oklahoma. He voluntarily organized various activities like International conferences, Capitol Receptions, Luncheons, Panel Discussions, Speaker Series, and International Trips for state and federal officials. He brought internationally recognized journalists, scholars, business people and country elected & appointed officials to Oklahoma. He organizes annual Banquet and award ceremony every year since 2008 in Oklahoma. Participants included the Governor, Lt. Governor, Speaker of the House, Senate President, Federal and State Legislatures as well as business and civic leaders participate at the event. Prior to that, he was the CEO of Sky Foundation from 2008 till 2010.
He was appointed by the Governor of Oklahoma to serve as a Board of Trustee for the Langston University Oklahoma City and Tulsa campus in 2009. He is also a board member of the Interfaith Alliance, working to ensure civil rights, strengthen the public education system, eradicate poverty, and champion a safe and clean environment.
Mr. Kucukosman is a graduate of the Leadership Oklahoma City class 29 which is the most prestigious class for the leaders of Oklahoma City. He received 40 under 40 award by OKC BIZ business magazine in the year of 2011 as a young leader who makes difference in the state of Oklahoma.
Orhan Kucukosman holds bachelor's degree in chemistry and master's degree in education leadership. He is currently doing his own consulting business as a founder and CEO of SMS Alternate Resources Inc. He resides in Houston, is married with two children, 6-year-old son and 9 year-old daughter.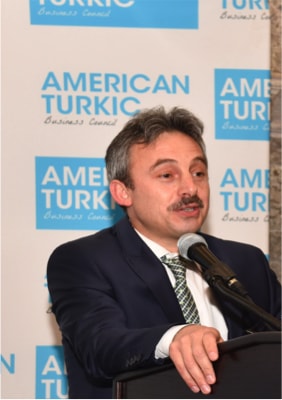 Mr. Abdullah Marulcu recieved his BSc. degree in Business from Dokuz Eylul University, Turkey in 1999. He moved to Austin, TX the next year and worked as a finance manager at the Zilker Trading company for the following 7 years.
Mr. Marulcu voluntarily served in an international student association between 1996 and 2000. In that capacity, he consulted more than 1500 students from 54 countries about their integration to the Turkish culture including scholarship searches for successful students, and securing jobs after their graduation. He also worked as a director of the Pamukkale Turizm company for 9 years.
In 2011, Mr. Marulcu established his own company, Cosmos Wholesale Import Inc, and currently lives in Austin with his family.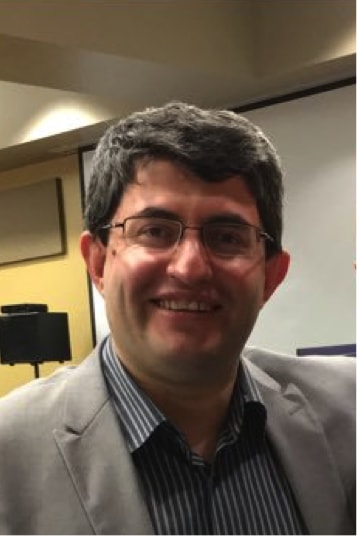 University Advisory Board
|   | First | Last | Title | Company/Institution |
| --- | --- | --- | --- | --- |
| Mr. | Faisal | Amin | Director, Benchmarking, and Strategy | Berkeley Research Group |
| Mrs. | Rhonda | Arnold | Chief Community Relations Officer | Houston Airport System |
| Dr. | Javed | Ashraf | Former Dean | TSU Business School |
| Hon. Dr. | Teta V. | Banks | President | International Forum, World Federation of United Nations Associations |
| Dr. | Barkat | Charania | Orthopedic Surgeon | Healthy Living Expert |
| Mrs. | Anita | Garibovic | HR Director | Manhattan Life |
| Mr. | Gamal | Hassan | President and CEO | ADH Energy |
| Mr. | Mike | Jiang | Vice President | Bank of Texas |
| Mr. | Jeng | Liang | Former Educator & President Private K-12 School | Texas Real Estate World, Realty and Business |
| Mr. | Kevin | Pasha | Board Member | World Affairs Council of Greater Houston |
| Mr. | Besim | Tafilaj | Vice President, Commercial Banking | US Bank |
| Dr. | Hasnain | Walji | Researcher, Speaker | Self Employed |
| Dr. | Sean | Wright | Chief of Police | Seabrook Police Dept |