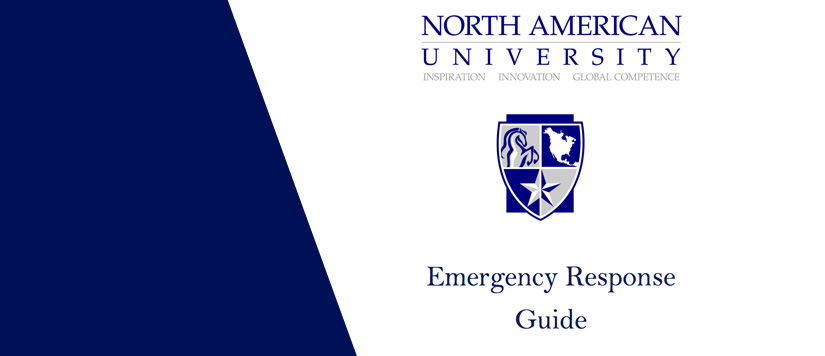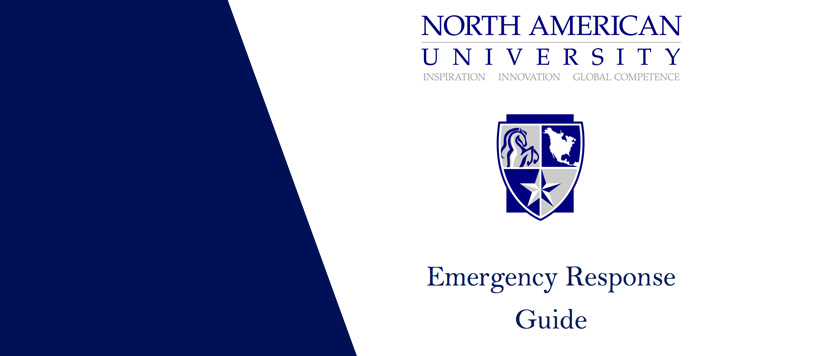 The Emergency Response Guide contains instructions to assist members of the NAU Community in responding to a variety of emergencies that may affect a NAU campus. The most important information you can use in an emergency is the number to contact NAU Campus Security, shown below.
From any NAU University campus telephone, in an emergency, DIAL 713-703-1677 to reach the University Security. If you're calling from off-campus or using a cellular telephone, please use the following telephone numbers to reach the University Security.
Main Campus
EMERGENCY – 713-703-1677
Non-Emergency – 832-230-5555
You can also dial 9-1-1 for an emergency. Prepare for an emergency before it happens: program the emergency number for the University Security into your off-campus or cellular telephone.