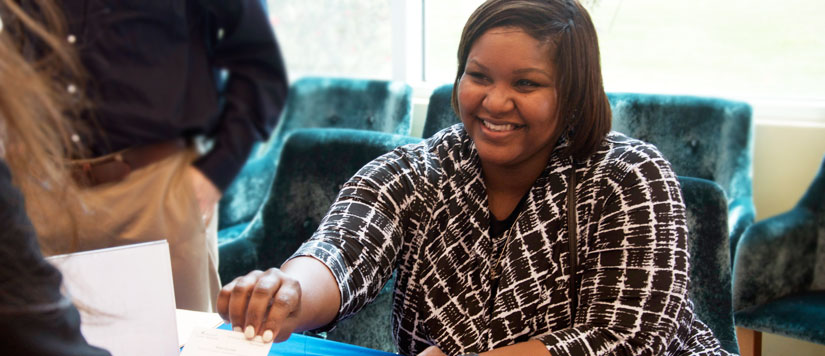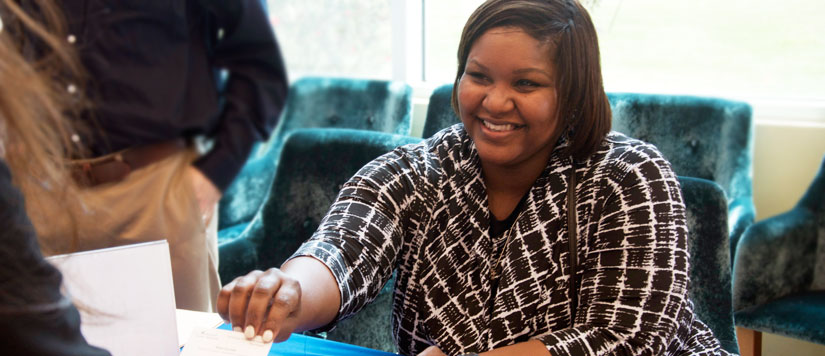 The Human Resources Department is committed to working strategically with university departments to identify and support existing and evolving university initiatives related to student employment. We, along with the Student Career and Alumni Services Center, will provide services to hiring supervisors and students to support the recruitment and selection process for on-campus positions.
Our goal is to enhance students' experiential education through hands-on learning and work experiences in order to prepare them for post-undergraduate and graduate career endeavors.
For the Student Employee Handbook, log into the ADP Workforce Portal.
Purpose and Function
Students are a vital part of North American University's work force. Students work in positions covering all aspects of University functions: administration, information systems and technology, library, athletics, mentoring and tutoring to name a few.
The student work experience enhances the educational development and growth of students by providing work related learning experience.
The student work experience provides professional and/or practical training in major areas of student academic pursuits.
The Human Resources Department will assist the hiring of students by processing all required documentation for the hiring of student employees which includes:
Student Employment Agreement;
Sexual Harassment, Anti-Discrimination and Photo Release Acknowledgment;
Department of Homeland Security's U.S. Citizenship and Immigration Services I-9 (Employment Eligibility Verification);
View original and unexpired documents to prove identity and work authorization documents(s) to satisfy the Form I-9 requirements and;
The Internal Revenue Service's Form W-4
We will provide employee relations guidance and assistance to hiring supervisors and student workers. In addition to this we will monitor current student employee's eligibility and federal work study earnings.
Inform North American University community of applicable policies and/or regulations.
Ensure that North American University remains in compliance with various federal, state and institutional regulations.
On-Campus Student Employment for International Students
International Students must be enrolled full time with an F-1 Visa status. International Students are allowed to work as regular non work-study student employees on campus. It is important that their I-20 is valid and current to maintain or seek on-campus student employment.
All hiring and reporting procedures follow the guidelines established for on-campus student employment. Once a position is offered you will need to ask your immediate supervisor to fill out form Form 6200-16 located on the NAU website.
International students that need to apply for a social security number/card will need to show proof of hire before going to the Social Security Office.
Procedures to obtain a Social Security card and other important information.
Form 6200-16
must signed by the student's immediate supervisor, it will serve to validate that the student has been offered an on-campus position.
You can go to any Social Security Office:
Address: 10703 Stancliff Rd, Houston, TX 77099 Phone:(800) 772-1213
Address: 16200 Dillard Dr, Houston, TX 77040 Phone:(800) 772-1213
Please remember to take your I-20, passport and I-94 when you go. Lines can sometimes be long, so be prepared to wait.
Go to the International Student Office(ISO) office and inform them about your date of hiring and ask to have your I-20 updated.
Once the student applies for a social security card, he or she will need to bring the receipt to the Human Resources Office. You will be given a receipt from the Social Security Administration.
Once we have received your receipt, you will be authorized to begin working; however, the permanent Social Security card must be received within 30 days and needs to be submitted to Human Resources.
New hire paperwork cannot be completed until the student brings the social security
receipt to the Human Resources Office. Similarly, monthly time sheets cannot be processed until the receipt is reviewed and documented on the forms I-9 and W-4.
The actual card should be mailed to you within two weeks. Payroll requires a social security number to process student payments.