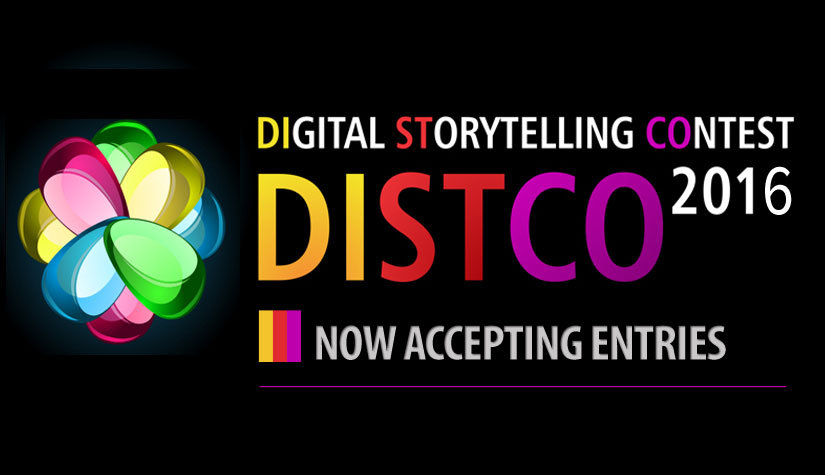 The Digital Storytelling Contest (DISTCO) is now accepting Digital Story submissions for their 2016 contest. Interested parties need to register by December 15, 2016 at 12:00 A.M. CT and submit their story by March 31, 2016 at 12:00 A.M. CT. This exciting contest is open to K-12 students, teachers, and college students. The contest's objective is to study how the process of creating digital stories affect the learning. Submissions are part of a research study regarding the way digital story making can influence educational development within participants. The participants of the contest are eligible to win an iPad or Gift Cards, with the main prize of 8 full scholarships to North American University available to High School students grades 9-12.
This is the 8th year this contest has been active, last year the contest received more then 650 submissions with 150 participants claiming their prizes. Over the years, 3500 students and 500 teachers participated in DISTCO contests, sponsored by North American University.
Qualifying digital stories are told using digital tools such as computer programs, tablets, apps or a digital camera. Participants create a short movie containing still images, sound clips, background music, and the gift of your voice! Students all of over the world participate in each year as young as Kindergarten students. The submitted stories can be non-fiction or fiction and the contest has many categories for story submission such as English Language Arts, Math, Science, Pop Culture, Sports, and personal stories. Submissions are judged in two formats, a select panel of judges and by social media. A winner will be announced for each category on May 5, 2016 and a prize presentation ceremony will be held on 3rd week of May at North American University for winners to claim their prize. Prizes may only be claimed in person.
Please check our Facebook page for more information. Find free video tutorials on how to create a digital story in our website.
DISTCO is a pioneer in digital storytelling contests and research is hosted by North American University (NAU) and sponsored by University of Houston, and University of Texas at San Antonio (Academy of Teacher Excellence). The 2015-2016 academic year marks the 8th year of the DISTCO project.
See complete rules and regulations at Distco Rules