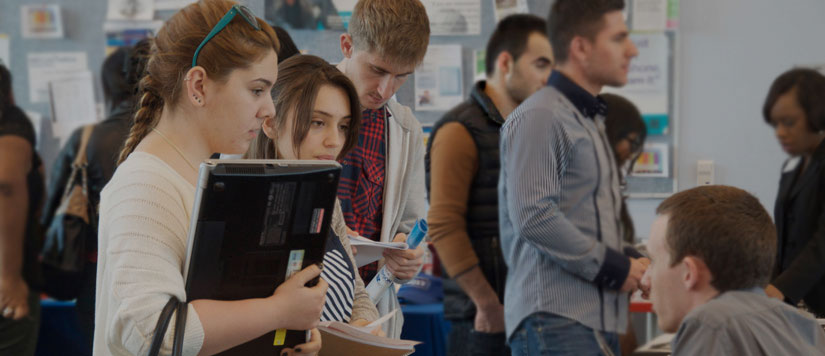 Student Services
Student Service professionals support students' academic, social, and personal needs so they can enjoy a productive daily life at the College. Areas of support include student orientation, the use of library resources, computer and information services, career and counseling services, services for individuals with disabilities, the testing center, and student organizations.
North American University has established a grievance procedure to ensure students their rights to due process. Students who wish to file a grievance are encouraged to do so without fear of retaliation, consequences, or repercussions. Student grievances or complaints should be submitted using the Student Complaint Form to a related party such as a faculty member, program director, Dean of Students or the Vice President for Academic Affairs within 30 days of the incident. Failure to file a grievance petition within the specified time period shall be deemed a waiver thereof. In the event that the grievance remains unresolved, the grievance can be taken to the Board President of North American University. The contact information for the Board President can be obtained from the administrative office.
It is permissible for the student to take the grievance directly to a higher authority without first bringing it to the attention of his or her immediate authority. Should the grievance not be resolved to the student's satisfaction through the use of these channels, the student may refer the complaint directly to the Accrediting Council for Independent Colleges and Schools (ACICS):
ACICS
750 First Street, NE Suite 980
Washington, DC 20002
For more information, please visit Texas Higher Education Coordinating Board's Student Complaints page with forms and a description of the complaint procedure and also stop by the webpage for the rules governing student complaints – Title 19 of the Texas Administrative Code, Sections 1.110-1.120.
It is the policy of North American University to prevent illegal, unethical, and unprofessional conduct that deviate from law or from the guidelines published in official institutional documents. Any student who is asked to participate in such activity, or is a witness to, or comes in contact with information related to an actual or attempted case of such activity should report this information as soon as possible without fear of reprisal and in full confidentiality within the boundaries of state and federal law.
The types of misconduct include, but are not limited to, any activity that does not conform to the policy on professional and ethical conduct published in the University's official documents such as the Student Handbook.
The University implements an anonymous reporting solution. Students who witness such misconduct or come in contact with related information should go to My Safe Campus and submit a confidential report or call 1-800-716-9007. All inquiries must be in English. The administrator who receives a confidential report will call the related office/department to investigate the matter.