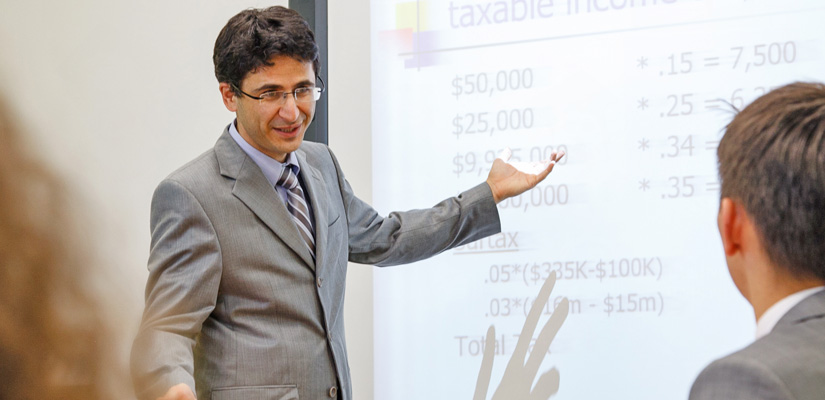 Business Administration Department
Degree Requirements
For a B.S. degree in Business Administration, students must complete 120 semester credit hours:

36 credits of general education

54 credits of core courses

30 credits in electives 12 of which must be departmental elective courses
The Business Administration program focuses on four areas of business specialization, including accounting, finance, management, and international business.
General education requirements are outlined in the general education section of the academic catalog. Specific general education courses required for the program are outlined below.
Business Course Descriptions
Degree Plan
Total Credit Hours Required: 120

Objectives
Prepare students with the necessary knowledge and skills for a changing business environment and for contemporary business information systems

Provide students with analytic thinking skills and knowledge pertaining to global business environment

Provide students with opportunities to apply their knowledge and skills in real life business cases

Equip students with good oral and written communication skills that enable them to express themselves and present their materials well

Provide students with an awareness of legal framework and ethical principles