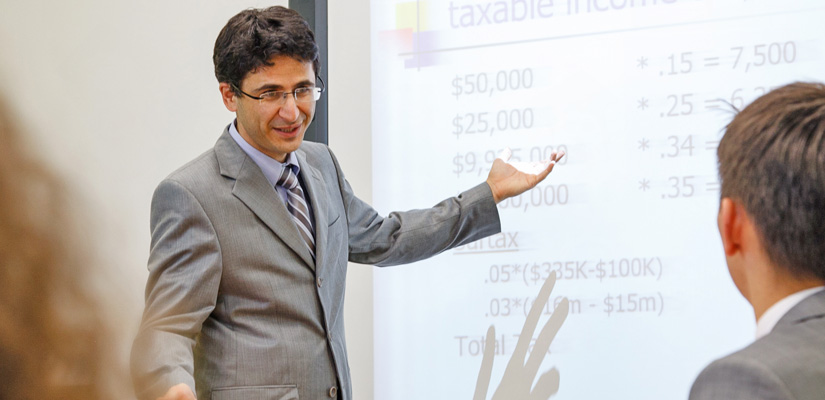 Business Administration Department
Houston, the most populous city in Texas and the fourth largest city in the U.S., is also a global hub for many companies and businesses that operate in various active industries from energy to space science to health care services. That makes our communities strong economically, socially, politically, and culturally. These business organizations, both large and small, profit and nonprofit, need ethical managers who have integrity, good judgment, and civic mindedness. The Business Administration bachelor degree program at NAU, guided by the mission of the department, integrates these virtues throughout the program of study.
The 4-year Business Administration bachelor degree program provides our students with a high-quality education and prepares them to become proficient and responsible managers which today's business environment needs the most. Our graduates are acquainted with information related to the legal framework of the business world, and are well prepared for a changing business environment with a global perspective.

Degree Requirements
For a B.S. degree in Business Administration, students must complete 120 semester credit hours:
36 credits of general education

42 credits of core courses

18 credits of concentration electives, and

24 credits of unrestricted elective courses.
The Business Administration program focuses on three areas of business specialization, including finance, management, and international business.
General education requirements are outlined in the general education section of the academic catalog. Specific general education courses required for the program are outlined below.
Business Course Descriptions
Objectives
Prepare students with the necessary knowledge and skills for a changing business environment and for contemporary business information systems

Provide students with analytic thinking skills and knowledge pertaining to global business environment

Provide students with opportunities to apply their knowledge and skills in real life business cases

Equip students with good oral and written communication skills that enable them to express themselves and present their materials well

Provide students with an awareness of legal framework and ethical principles