The Presidential Lecture Series (PLS) provides a unique opportunity for distinguished members of the national and international community, state, and other university members to present significant aspects of their work to the members of North American University community and to the general public in Houston, TX.
The University has established this annual series of lectures to encourage intellectual communication among many multi-disciplinary areas that constitute North American University, and to provide an inspiring public forum for university scholarship, teaching, community service, research, and creative achievement. The thought-provoking, informational, educational and inspiring lectures by distinguished members of the community are encouraged. The series is made possible through the generosity of donors of unrestricted gifts to the North American University and if you are interested in donating to sponsor PLS or you want to dedicate the NAU PLS to a specific name; please write to the NAU President at satekalan@na.edu.
The Presidential Lecture Series has been organized since Fall 2012 and is the premiere lecture series of North American University. This series has been, and will continue to be, free and open to the public, and we appreciate the support the community has shown for this series.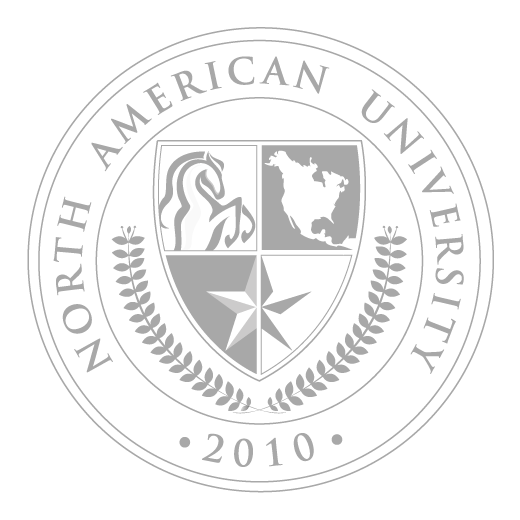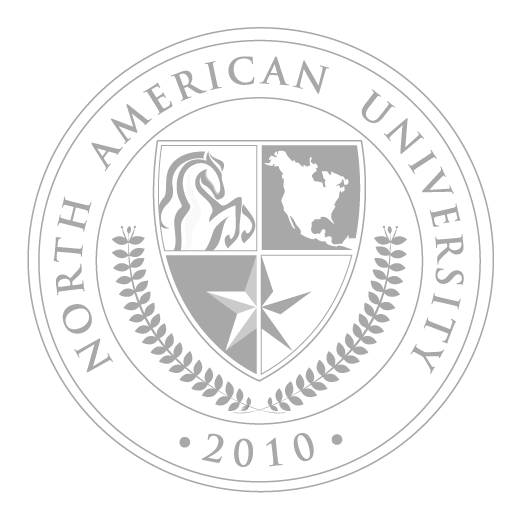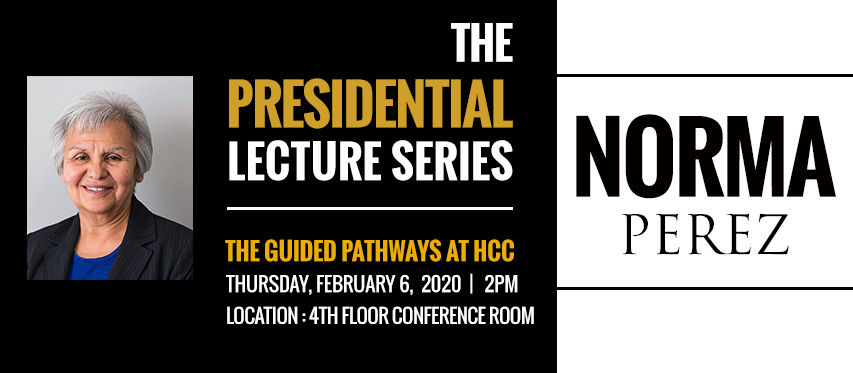 Dr. Norma Perez
Thursday, February 6, 2020 | 2:00 pm
Dr. Norma Perez currently serves as the Vice Chancellor for Instructional Services and Chief Academic Officer at Houston Community College, one of the largest community colleges in the country. She provides leadership in the development, implementation, and monitoring of faculty (academic and workforce) policies and practices. She is responsible for the design, execution, and effectiveness of a system of internal controls which provides reasonable assurance that operations are effective and efficient, assets are safeguarded, and financial information is reliable and compliant with applicable law, regulation, policies, and procedures. She has represented HCC very well with our local partners as well as at the state and national levels. Her knowledge of HCC processes, legacy issues, transformation and budget processes have proven to be invaluable. Dr. Perez has been with HCC for over 35 years and has served in several leadership positions including the areas of student services and instruction. She strongly believes that the community college is an excellent choice for minority students to begin their college education. She is a strong student advocate and has always placed students first during her many years at Houston Community College.
Dr. Perez is a native Houstonian, born and raised in Houston's East End. Her parents emigrated from Mexico and raised three sons and five daughters. She is a product of the Houston Independent School District, graduating from Stephen F. Austin High School. She received her bachelor's in Spanish in 1975 from Dominican College in Houston, Texas, her Master's in Guidance and Counseling from the University of Houston in 1982 and her doctorate degree in Higher Education Administration from Texas A&M University in 1998. During her years at Dominican College, she was awarded a scholarship to study Spanish at the University of Madrid. Dr. Perez used this opportunity to travel to France, Italy and Spain, when she was not attending classes at the university. This was an opportunity of a lifetime that Dr. Perez has never forgotten. That experience allowed her to broaden her horizons and view the world from a different perspective. It is because of that experience that she encourages students to seek opportunities to travel abroad as they pursue their studies. It will change their lives forever as it changed hers.
CONNOR HAGAN
Wednesday, March 20, 2019 | 2:00 pm
Connor Hagan is a dedicated FBI Public Affairs Officer who has sworn to protect the American people and uphold the Constitution of the United States. From WWII counterintelligence operations to dismantling violent criminal organizations in the present day, the FBI and its partners play a large role in protecting Americans and upholding the Constitution. Mr. Connor Hagan will briefly discuss the FBI's history as well as the numerous threats and challenges the Bureau faces today.
Connor Hagan began his career with the FBI in July 2015 and was assigned to the Milwaukee Field Office as an Investigative Specialist within a Special Surveillance Group. In this position, he covertly surveilled and documented the activities of foreign spies and suspected terrorists to further critical national security investigations. In May 2016, he moved into the Milwaukee Field Office as an Operational Support Technician. In this role, Connor provided administrative assistance to Special Agents and Intelligence Analysts to support the missions of the Counterterrorism, Counterintelligence, HUMINT, and Violent Crime squads.
In January 2018, he transferred to the Houston Field Office to become an FBI Public Affairs Officer. He currently works as both a media representative and outreach liaison in the Houston community. His work involves responding to FBI critical incidents like the Santa Fe tragedy, answering a variety of daily media requests, writing numerous press releases about FBI investigations, and highlighting compelling FBI cases for media and public attention. He strives to maintain an active FBI social media presence and is building relationships with numerous media outlets, law enforcement, and community leaders throughout Texas.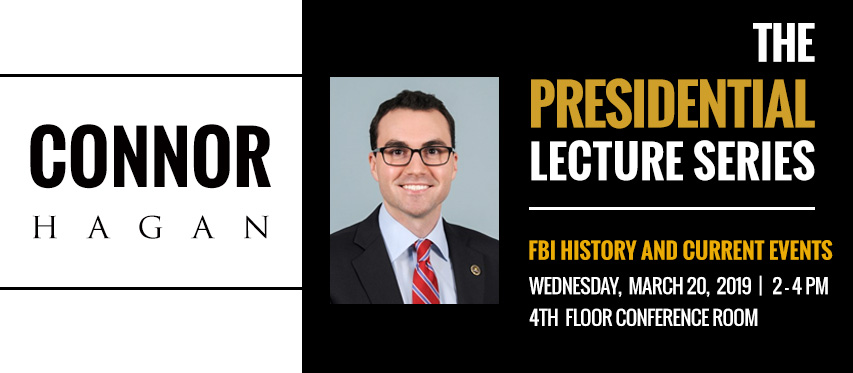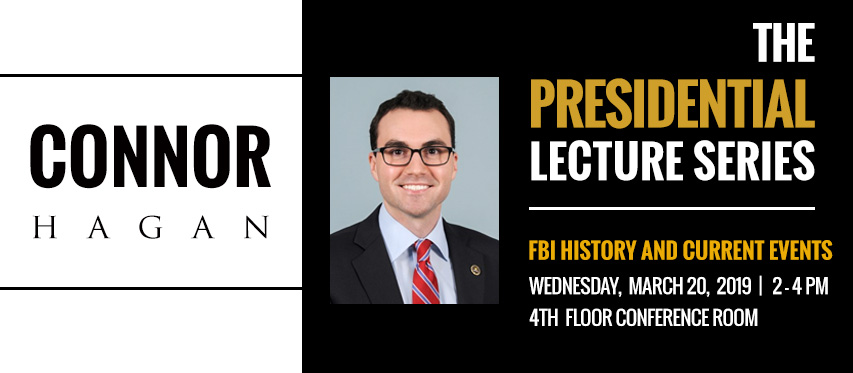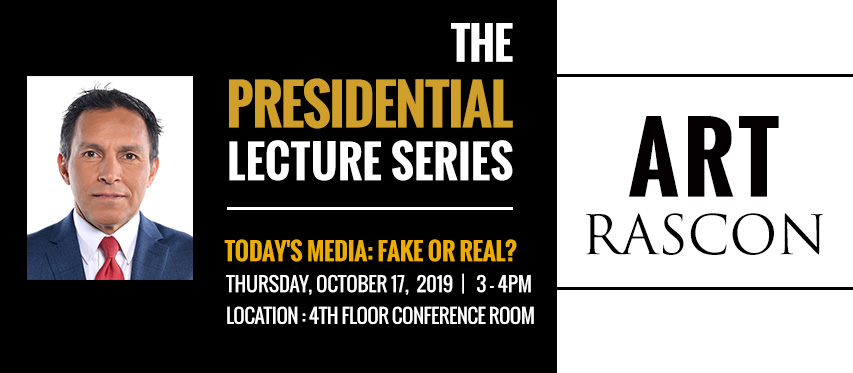 Art Rascon
Thursday, October 17, 2019 | 3:00 pm
Mr. Rascon is  currently an Anchor and Reporter for ABC 13 in Houston, Texas.  He has worded as a reporter and anchor in several cities in Texas such as El Paso, San Antonio and Abilene.  He has reported on wars and conflicts throughout the world.  He has also reported on a host of U.S. Presidential elections and three Papal elections from Rome.  He has covered terrorist's attacks from New York City to major cities around the world.
Rascon has been nominated for 27 Emmy awards and has won 20. He is the recipient of more than three dozen other local reporting awards from press clubs in Houston, Los Angeles and Miami and a host of national awards, including two Edward R. Murrow awards, three National Association of Hispanic Journalists' awards, the International Rotary award for meritorious reporting, two National 'Headliner' Awards, the RTNDA Award for Continuing Coverage, a dozen Lone Star awards, and 18 Associated Press Reporting awards. Rascon has reported from more than 75 countries, five continents and nearly every State in the Union.
Rascon was once named by The National Hispanic Business Magazine as one of the '100 Most Influential Hispanics in America. A former board member of The Radio Television News Directors Association, former Vice-President of the National Association of Hispanic Journalists, former board member of Interfaith in The Woodlands, and Montgomery Co. Medical Clinic. Rascon is a current board member of YMCA International and former president of the Houston Association of Hispanic Media Professionals. He was once named Houston Father of the Year and has received Distinguished Alumni Honors from BYU-Idaho and BYU-Provo. He is also a noted motivational speaker.
Born in El Paso, Texas, and reared in Denver, Colorado, Rascon graduated from Brigham Young University. He also studied Spanish, Humanities, and European Politics/History in Madrid, Spain. Rascon is happily married with 7 children.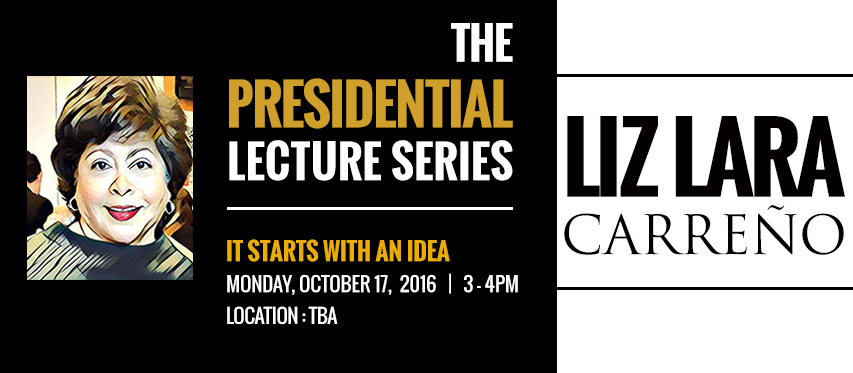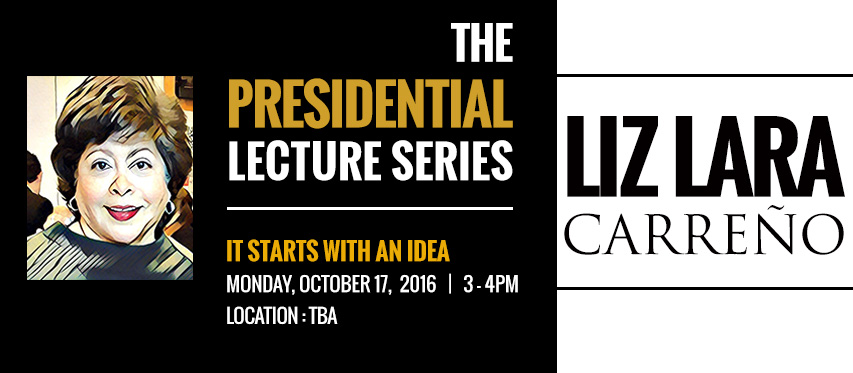 LIZ LARA CARREÑO
Monday, October 17, 2016 | 3:00 pm
Liz is the Outreach Director and a National MOD Faculty member of the Goldman Sachs 10,000 Small Business Program. She has been with the program since its launch in January 2011 thru an agreement with The City of Houston and partnership with Houston Community College.
This national program has 13 sites across the nation and a national hybrid program facilitated at Babson College. This program focuses on stimulating Small Business Growth. www.10ksbapply.com. Her role includes working with many city organizations identifying small businesses ready to write their growth strategy. A member of the MOD Faculty teaching Leadership, Operations, Negotiations and HR clinics.
Liz's previous experience includes her role as Executive Director of K9s4COPs a 501 (c )(3) non-profit. Liz started this project with a client and friend from a newspaper story in December 2009. She established the foundation infrastructure, branding, and guidelines to work with kennels and law enforcement agencies across the nation. She ended her career in February 2014 shortly after taking the foundation to the Tournament or Rose Parade in January 2014.
K9s4COPs is now the largest foundation providing Law Enforcement Agencies with K9s trained and ready to serve and K9s4KIDs for schools and college campuses. Liz Lara Carreño is the owner of LLC- Strategies, a business consultancy firm with expertise in growth strategies for small businesses and non-profits. Prior to launching her firm in 2010, Liz was a partner in Carreno Group Public Relations firm specializing in public affairs work and Hispanic Marketing,
Liz gained much of her expertise from her global 21year service with Continental Airlines. She began her career in 1986 and served in numerous leadership roles and initiatives launched at the airline. This included the Emergency Response Program, International Airport Station openings, Training, Operations, and Product launches. The design and development of Leadership and management programs in Airport Services Operations and in her final years in Corporate HR.
Liz has a great deal of global work experience and certifications and holds a Bachelor's degree from University of Houston, and currently in an MBA Program.
JEFFREY O. BALDWIN, SR.
Monday, February 2, 2015 | 3:00 pm
Jeffrey O. Baldwin, Sr. (Retired) Senior Executive with U.S. Customs and Border Protection (CBP). Mr. Baldwin had oversight responsibility for the entrance and exit of all international passengers, carriers and cargo within the Houston Field Office jurisdiction, which included Houston, Dallas, San Antonio, Austin, Lubbock, Port Arthur, Corpus Christi, Amarillo, Freeport, Midland, Oklahoma City and Tulsa, Oklahoma.
Mr. Baldwin has more than 38 years of federal service, in which he has served as Director, Field Operations for CBP's North Florida Field Office (Tampa, FL), Area Port Director of Savannah, GA, Port Director of the Miami Seaport and as the Port Director, Miami International Airport. In 2011, he was selected and served as the Acting Executive Director, Field Operations, CBP Headquarters, Washington, DC overseeing CBP field operations worldwide.
Mr. Baldwin has represented the United States on Customs related matters and training initiatives in Europe, Central and South America, and Africa. He has served on the CBP's Commissioner's Advisory Board, National Professionalism Board and was instrumental in the revision of the agency's personal search standards and participated in the establishment of the agency's Discipline Review Board (DRB). A strong supporter of leadership development, Mr. Baldwin served as an Executive Mentor for CBP's first Leadership Institute class in 2010 and again in 2011. He has received numerous awards and accolades for his leadership and training contributions including the DHS Secretary's Award for Team DHS Excellence.and CBP Commissioner's Best Practices and Innovation Award for the Model Ports Initiative. In addition, he received the CBP Commissioner's Unit Citation for the Global Entry Program, a trusted traveler initiative and in February 2011, he served as the CBP Lead Field Coordinator for Super Bowl XLV security initiatives in Dallas & Arlington, Texas. In 2011, he was awarded a certificate of completion for the Leadership in Crisis program, from Harvard University, John F. Kennedy School of Government, Executive Education and the CBP Leadership Program at Columbia University Business School.
He served as the Chair for the Texas Gulf Coast Combined Federal Campaign (CFC), achieving donations of over $5.5 million dollars in 2011 and 2012.
He is also a charter member of Texas Southern University's (TSU) Maritime Advisory Board, providing guidance and direction for the establishment of the university's Maritime Studies academic degree program. He is a guest speaker at TSU Maritime program and the University of Houston, Criminal Justice Program. He is a recipient of the Paul Cuffee Award from Texas Southern University.
He is an honor graduate from Temple University and a distinguished Marine Corps veteran (embassy security), who continues to foster partnerships between the Federal Government and the local and international public it serves, balancing goals of anti-terrorism, enforcement and business facilitation.
In 2013, he founded Baldwin Liaison Consulting, LLC a strategic advisory and training company specializing in homeland security, international trade & travel, leadership, crisis mitigation and management. Recent business travel includes the countries of China, Panama and Colombia.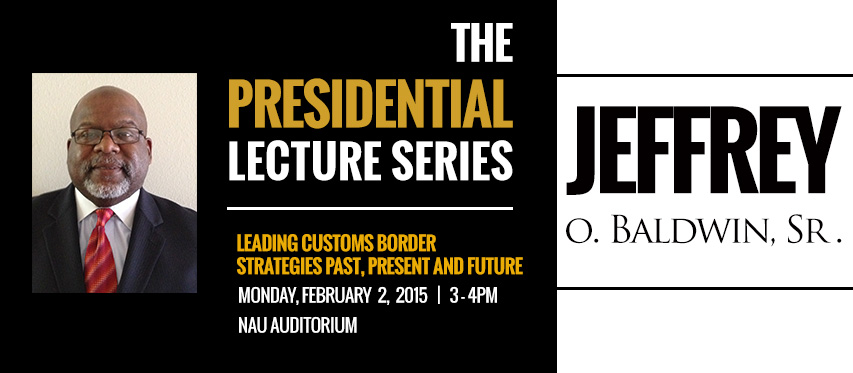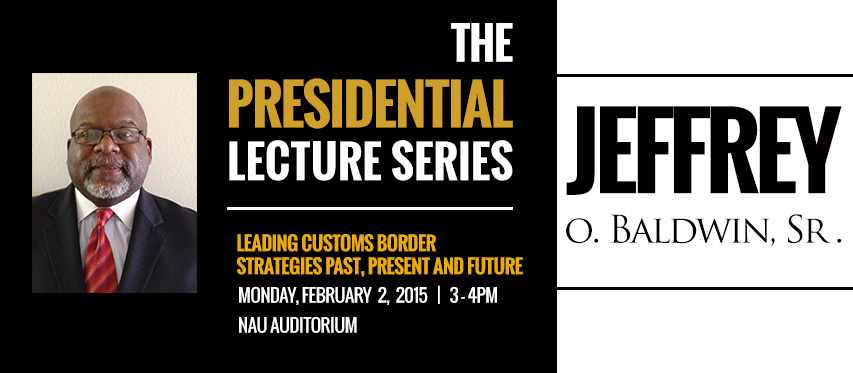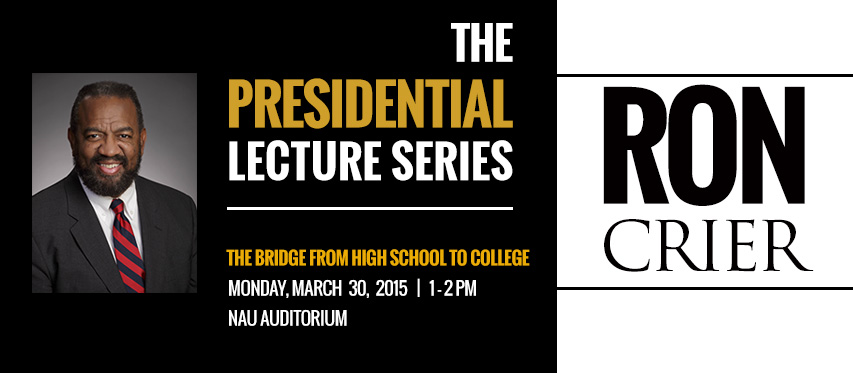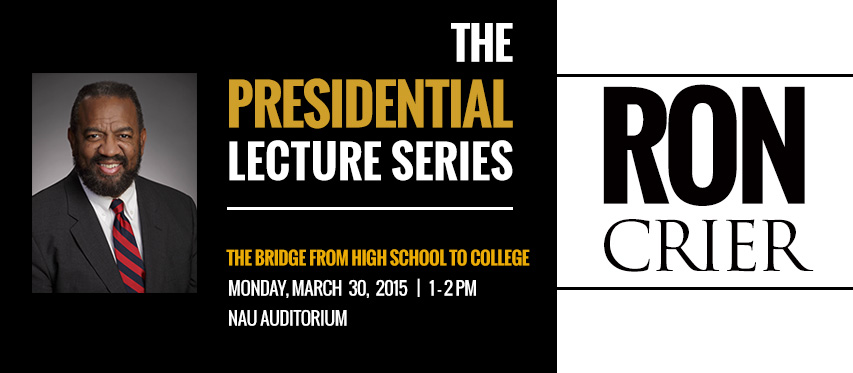 RON CRIER
Monday, March 30, 2015 | 3:00 pm
Crier has served for eleven years on the Spring ISD Board in the Houston, Texas area. He was vice-president from 2007-08, secretary in 2006 and 2015, and assistant secretary in 2004. He holds a Bachelor of Arts in business administration from Dillard University.
Crier is an IT systems engineer and software developer who consults for HouData, Walmart, Saudi Aramco, Exxon, Oxy, The Permian Corp., GE, and Miles Lab. He is currently TASB (Texas Association of School Boards) Board Director of Region 4A, Vice-Chairperson of TASB Legislative Committee. With TASB, he has served on the Budget and Finance Committee, Resolution Committee and the Nominations Committee.
Crier has also represented public education with federal U. S. Congress people in the nation's capital and at home in Texas, along with our state of Texas congress people. He was president of the Harris County YMCA Board in 2004-05; Precinct Chair in Harris County, TX, Region 4 Legislative Advisory Council member from 2006-07; president of the B.J. Lewis Friendship Center, and DASSAL Men's softball league vice-president in 1995-96.
JAMES MORRISON
Monday, December 7, 2015 | 3:00 pm
James Morrison is a Computer Scientist with the Federal Bureau of Investigation assigned to the Houston Division. He serves as a local technical expert to the Special Agents and Task Force Officers assigned to the Houston Area Cyber Crimes Task Force.
James Morrison assists in computer intrusion investigations and reverse engineers software to determine source and purpose of the malignant code. He has worked in the IT field for more than 25 years, including 17 years with the FBI.
Prior to working with the FBI, Morrison was an engineer with Lockheed Martin at Kirtland AFB, NM and a UNIX/database administrator with the US Air Force at Falcon AFB (now Shriver AFB), CO and Clark AB, Republic of the Philippines. Morrison holds a BS in Computer Engineering degree from Colorado Tech University, a MA in US History from the University of New Mexico, and a MBA from the University of Phoenix as well as other professional certifications.