The Presidential Lecture Series (PLS) provides a unique opportunity for distinguished members of the national and international community, state, and other university members to present significant aspects of their work to the members of North American University community and to the general public in Houston, TX.
The University has established this annual series of lectures to encourage intellectual communication among many multi-disciplinary areas that constitute North American University, and to provide an inspiring public forum for university scholarship, teaching, community service, research, and creative achievement. The thought-provoking, informational, educational and inspiring lectures by distinguished members of the community are encouraged. The series is made possible through the generosity of donors of unrestricted gifts to the North American University and if you are interested in donating to sponsor PLS or you want to dedicate the NAU PLS to a specific name; please write to the NAU President at satekalan@na.edu.
The Presidential Lecture Series has been organized since Fall 2012 and is the premiere lecture series of North American University. This series has been, and will continue to be, free and open to the public, and we appreciate the support the community has shown for this series.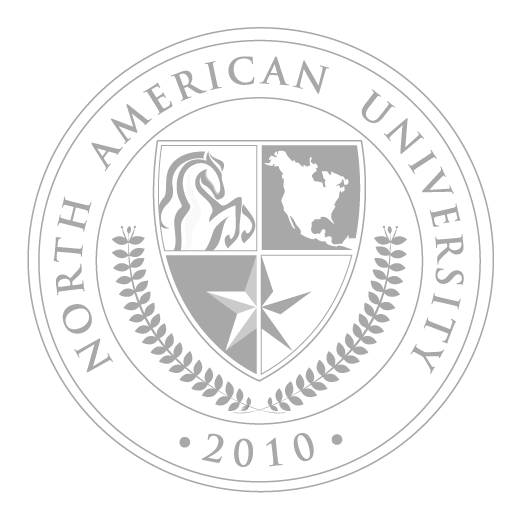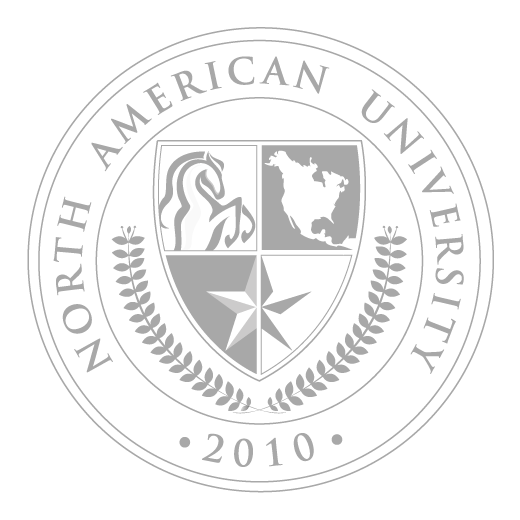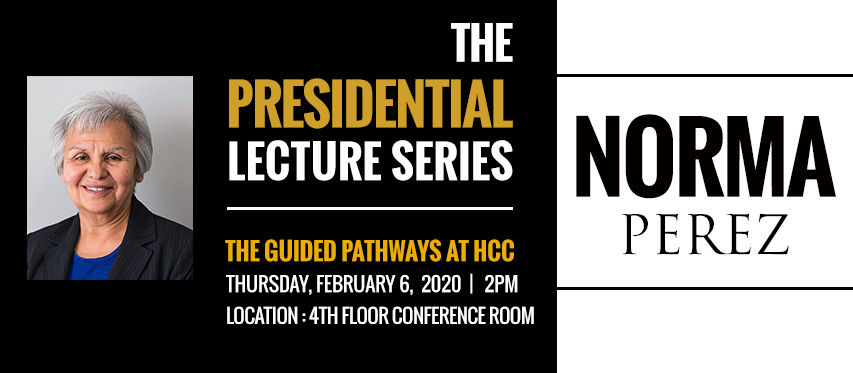 Dr. Norma Perez
Thursday, February 6, 2020 | 2:00 pm
Dr. Norma Perez currently serves as the Vice Chancellor for Instructional Services and Chief Academic Officer at Houston Community College, one of the largest community colleges in the country. She provides leadership in the development, implementation, and monitoring of faculty (academic and workforce) policies and practices. She is responsible for the design, execution, and effectiveness of a system of internal controls which provides reasonable assurance that operations are effective and efficient, assets are safeguarded, and financial information is reliable and compliant with applicable law, regulation, policies, and procedures. She has represented HCC very well with our local partners as well as at the state and national levels. Her knowledge of HCC processes, legacy issues, transformation and budget processes have proven to be invaluable. Dr. Perez has been with HCC for over 35 years and has served in several leadership positions including the areas of student services and instruction. She strongly believes that the community college is an excellent choice for minority students to begin their college education. She is a strong student advocate and has always placed students first during her many years at Houston Community College.
CONNOR HAGAN
Wednesday, March 20, 2019 | 2:00 pm
Connor Hagan is a dedicated FBI Public Affairs Officer who has sworn to protect the American people and uphold the Constitution of the United States. From WWII counterintelligence operations to dismantling violent criminal organizations in the present day, the FBI and its partners play a large role in protecting Americans and upholding the Constitution. Mr. Connor Hagan will briefly discuss the FBI's history as well as the numerous threats and challenges the Bureau faces today.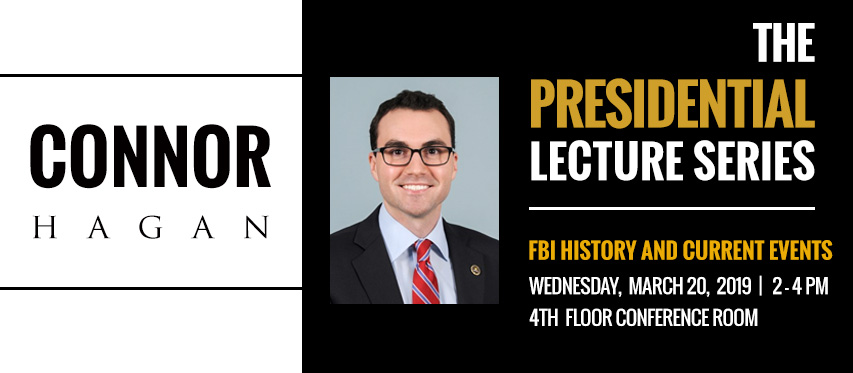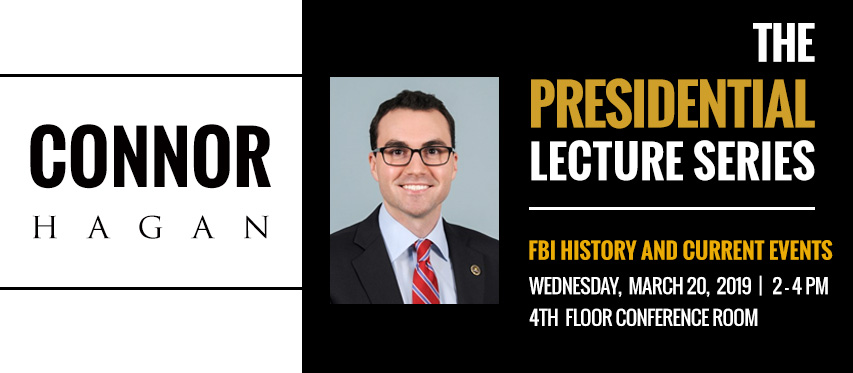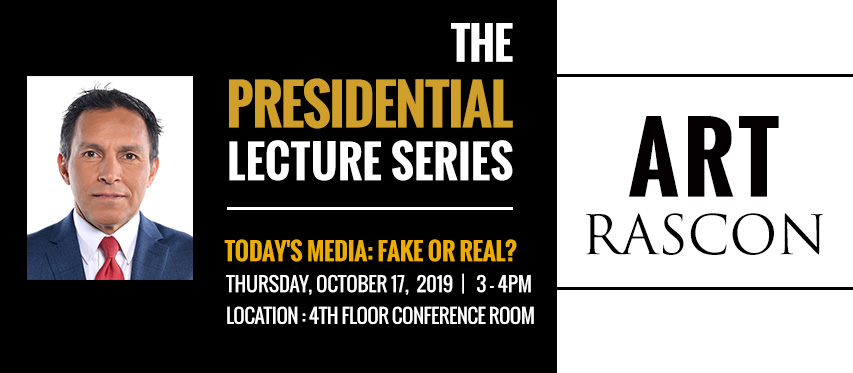 Art Rascon
Thursday, October 17, 2019 | 3:00 pm
Mr. Rascon is  currently an Anchor and Reporter for ABC 13 in Houston, Texas.  He has worded as a reporter and anchor in several cities in Texas such as El Paso, San Antonio and Abilene.  He has reported on wars and conflicts throughout the world.  He has also reported on a host of U.S. Presidential elections and three Papal elections from Rome.  He has covered terrorist's attacks from New York City to major cities around the world.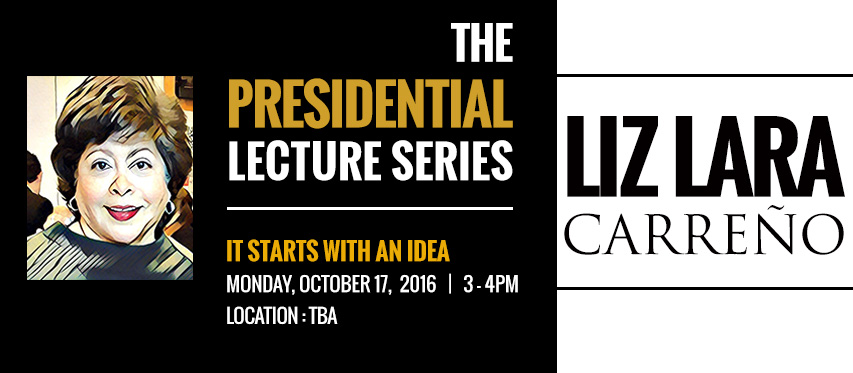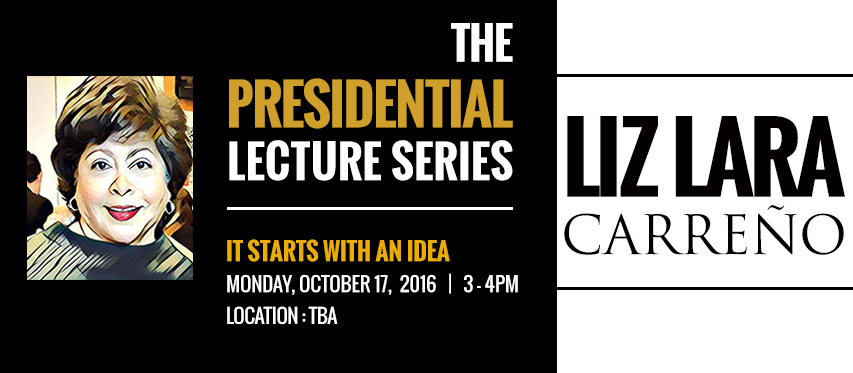 LIZ LARA CARREÑO
Monday, October 17, 2016 | 3:00 pm
Liz is the Outreach Director and a National MOD Faculty member of the Goldman Sachs 10,000 Small Business Program. She has been with the program since its launch in January 2011 thru an agreement with The City of Houston and partnership with Houston Community College.
JEFFREY O. BALDWIN, SR.
Monday, February 2, 2015 | 3:00 pm
Jeffrey O. Baldwin, Sr. (Retired) Senior Executive with U.S. Customs and Border Protection (CBP). Mr. Baldwin had oversight responsibility for the entrance and exit of all international passengers, carriers and cargo within the Houston Field Office jurisdiction, which included Houston, Dallas, San Antonio, Austin, Lubbock, Port Arthur, Corpus Christi, Amarillo, Freeport, Midland, Oklahoma City and Tulsa, Oklahoma.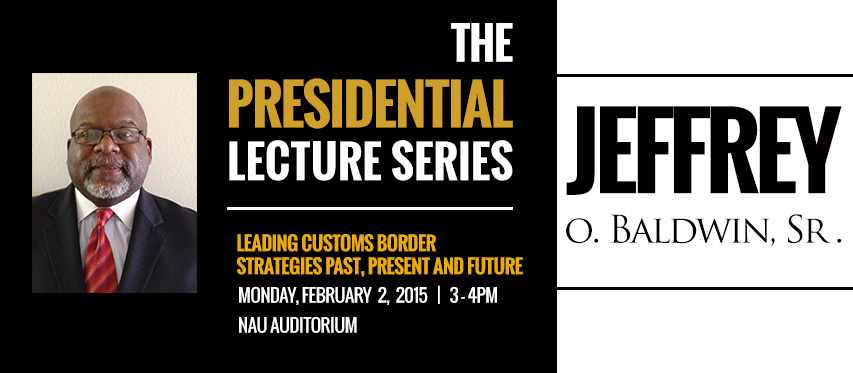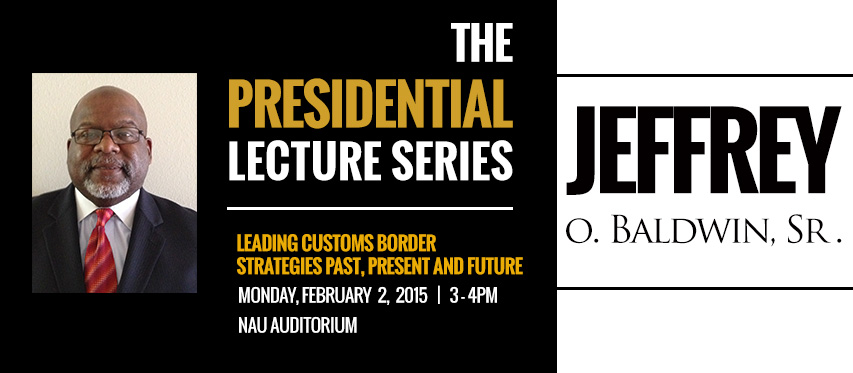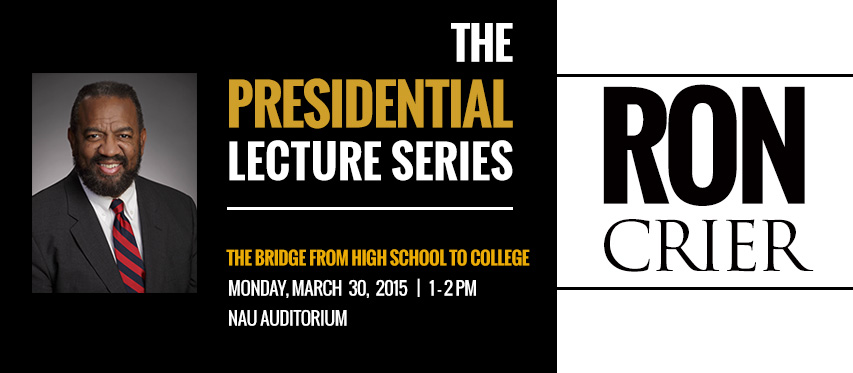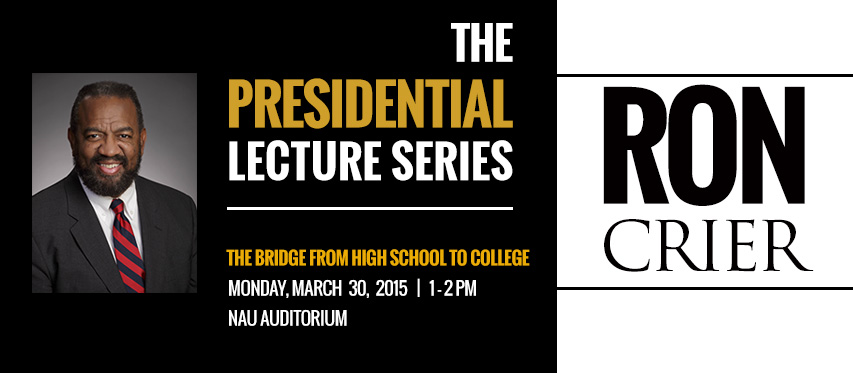 RON CRIER
Monday, March 30, 2015 | 3:00 pm
Crier has served for eleven years on the Spring ISD Board in the Houston, Texas area. He was vice-president from 2007-08, secretary in 2006 and 2015, and assistant secretary in 2004. He holds a Bachelor of Arts in business administration from Dillard University.
JAMES MORRISON
Monday, December 7, 2015 | 3:00 pm
James Morrison is a Computer Scientist with the Federal Bureau of Investigation assigned to the Houston Division. He serves as a local technical expert to the Special Agents and Task Force Officers assigned to the Houston Area Cyber Crimes Task Force.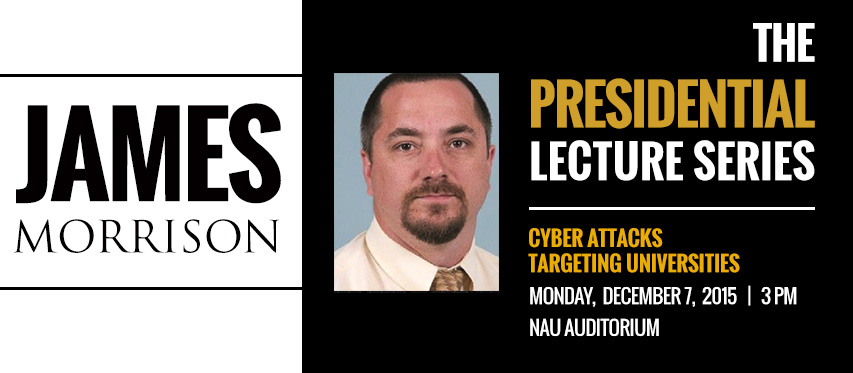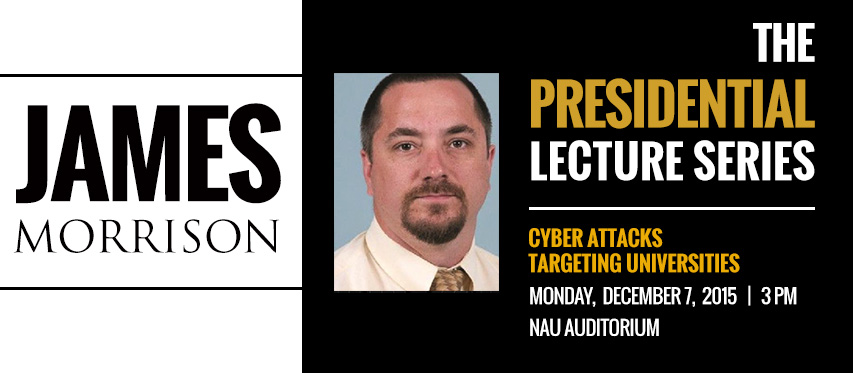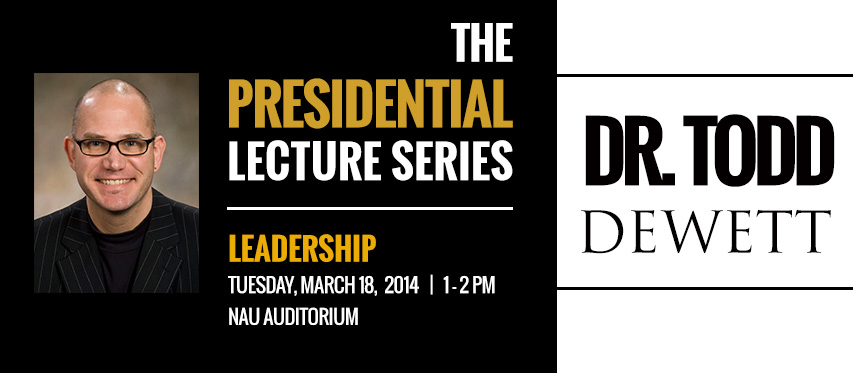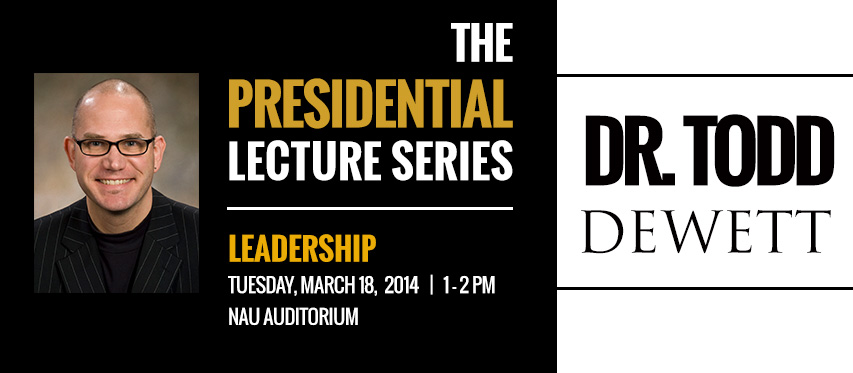 DR. TODD DEWETT
Tuesday, March 18, 2014 | 1:00 pm
Dr. Todd Dewett is a globally recognized speaking rock star focused on leadership, teams, and success in life. He doesn't just speak, he's a human stimulant for deeper thinking and elevated motivation. The goal is never to just deliver a speech! The goal is to ignite personal change and organizational transformation.
PETER BEARD
Monday, October 20, 2014 | 3:00 pm
Peter Beard serves as Senior Vice President for Regional Workforce Development at the Greater Houston Partnership whose mission is to make the Houston region the best place to live, work and build a business.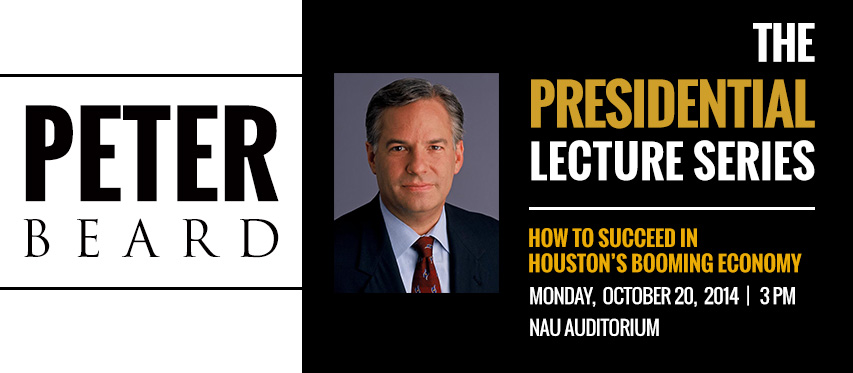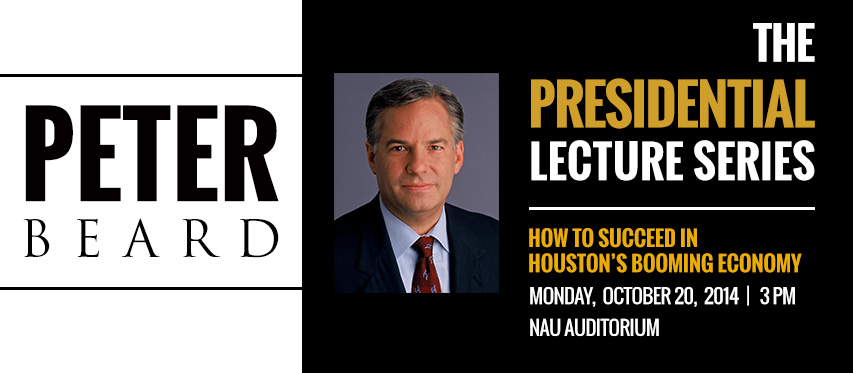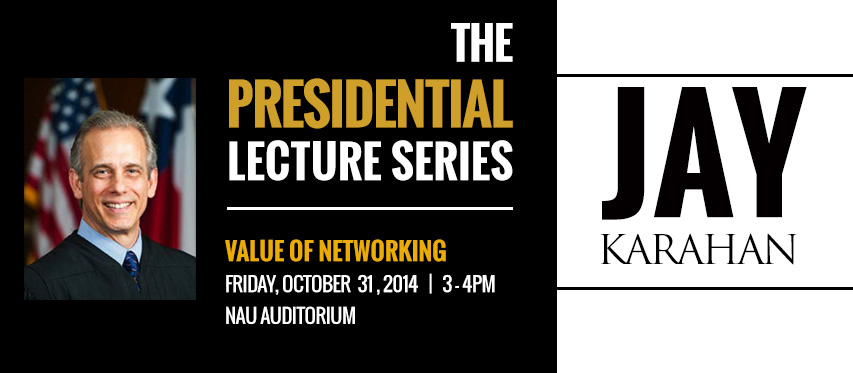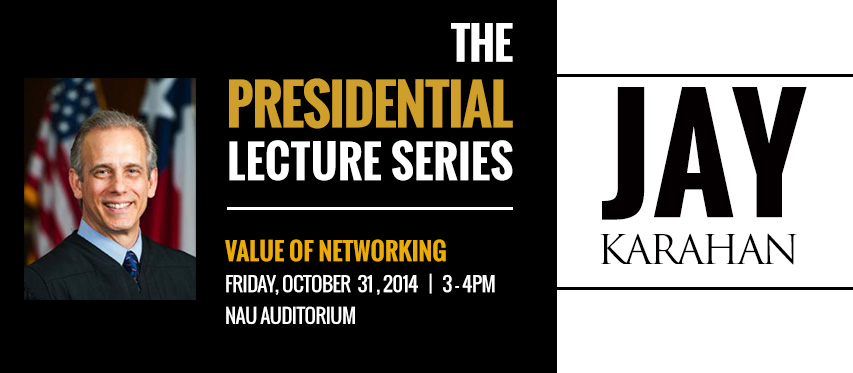 JAY KARAHAN
Friday, October 31, 2014 | 3:00 pm
Judge Karahan is a native of Tampa, Florida. He is a 1978 honors graduate from Florida State University with a baccalaureate degree in Music Theory and a certificate in vocal performance. Before attending law school he interned for a year at the Hillsborough County State's Attorney's Office in Tampa, where he was introduced to the criminal justice system
DAVID D. PERLMUTTER
Tuesday, November 11, 2014 | 3:00 pm
David D. Perlmutter (Ph.D.) is a professor at and Dean of the College of Media and Communication at Texas Tech University. Perlmutter is the author or editor of ten books on political communication and persuasion and academic careers.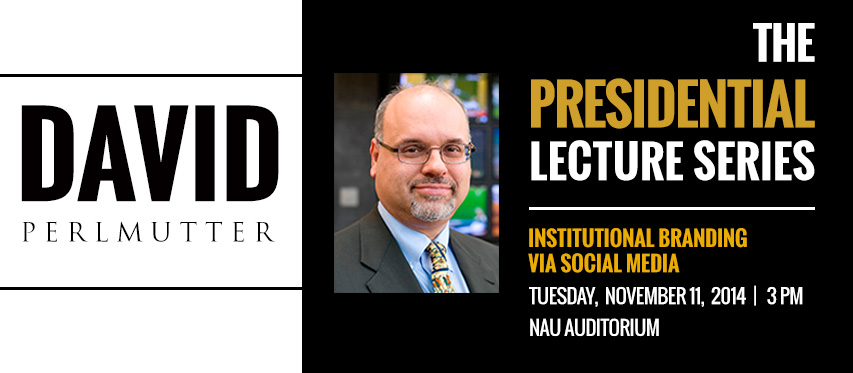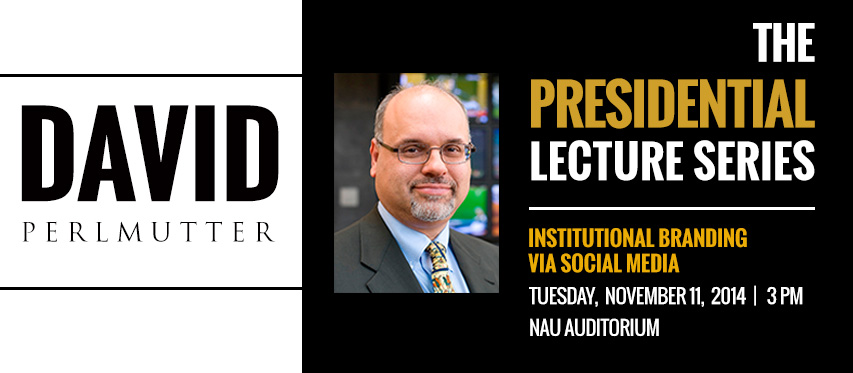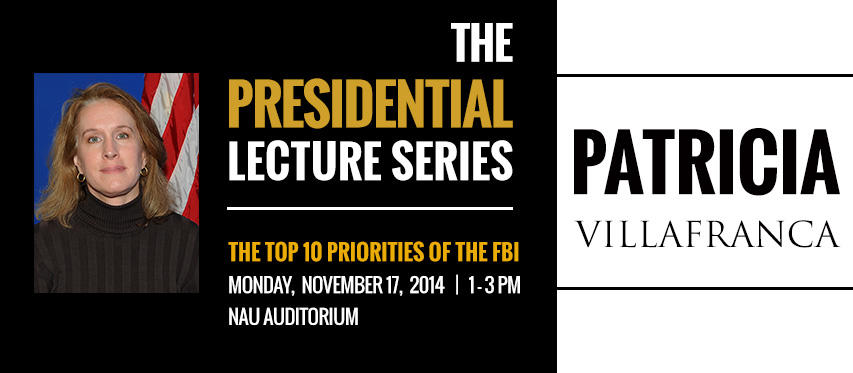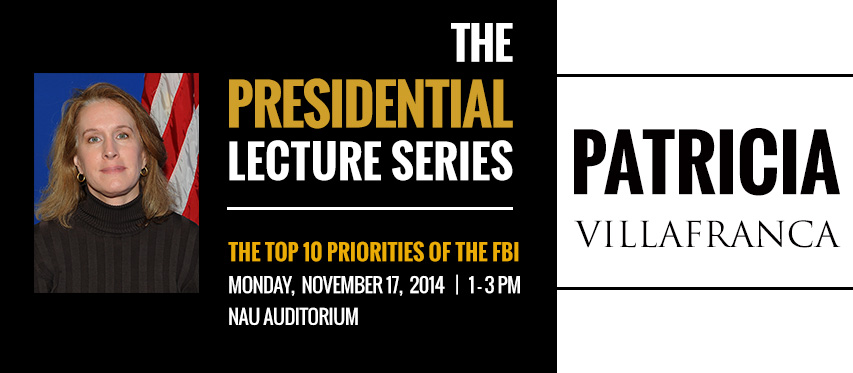 PATRICIA VILLAFRANCA
Monday, November 17, 2014 | 1 – 3:00 pm
Special Agent Patricia Villafranca has been with the FBI for 26 years, working in the New York, Boston, and Houston field offices. She has also served overseas in Argentina, Chile, Paraguay, Colombia, Turkey, and Saudi Arabia.