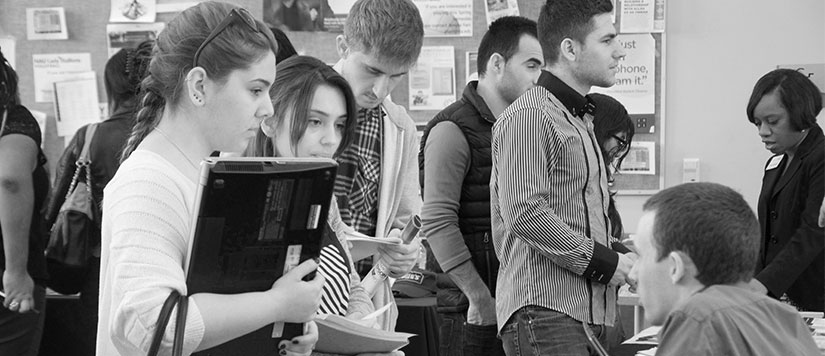 Principal Certification Program
The principal Certification program is embedded in the M.Ed. in Educational Leadership Master program at North American University.
Focus of the program is to prepare leaders in public school leadership and administration, based on the State Board for Educator Certification/TExES framework for Principal Certification in Texas.
Admission Requirements
In addition to the admission into M.Ed. in Educational Leadership master's degree program,
PIL candidates must meet the admission requirements below. 
This checklist guides you to the completion of your application packet. Please read all
instructions carefully before submitting any document. In order to be considered for the
program, all application documents must be received before due date. If you need further
assistance, please email to edcertifications@na.edu. 
Please include this checklist with your application and the following documents:
1 ____ Application Form https://www.na.edu/admissions/apply/
2 ____ Official Transcripts from all colleges attended
2a ____ Master's transcript (official)
2b ____ Bachelor's transcript (official)
3a ____ Principal Candidate Interview
3b ____ Philosophy of Leadership
4 ____ Copy of Texas Standard Teaching Certificate
5 ____ Teacher Service record from school district personnel office indicating at least two
years of classroom teaching experience, in a TEA approved school.
6 ____ Proof of Application Fee (http://www.na.edu/fees-deposits/)
7 ____ Master's degree and principal certification plan
8 ____ Proof of English Language Proficiency- Check one of the following
 I have an undergraduate or graduate degree from an institution of higher
education in the US
 I have an undergraduate or graduate degree from an institution of higher
education outside of the US where the primary language of instruction was English
(attach a written statement by an officer of the institution confirming that)

 TOEFL – minimum score: Speaking 26
9 ____Cumulative GPA: _____________________________
10 ____ Acceptance Letter.
11 ____ Code of Ethics
12 ____ Program start Date: ___________________________
Upon the receipt of the application documents, an interview will be scheduled, and the
evaluation will start. If the applicant does not meet the requirements, a notification letter will be
sent. If the applicant does not satisfy the academic requirements, a clear explanation of
remediation will be provided. The applicants may submit a request for appeal if they believe that
there are extenuating circumstances that should be considered. If the application is accepted,
an acceptance packet which includes registration, training, and other program information is
sent to the applicant. 
Application Instructions
The required items below must be emailed to the Certification office at North American University.
Send all required documents to:
North American University
Certification Office/Kerime Sari
11929 W Airport Blvd.
Stafford, TX 77477, #835
edcertifications@na.edu
832-230-5548
| Timeline | Criteria or Requirements |
| --- | --- |
| Entry to the program | 3.0 GPA |
| | During your graduate study |
| | Take Certification Test Preparation Seminar |
| | Pass your practice principal certification exam |
| At the end of your coursework | Successfully pass TExES principal exam |
| | Practicum Related |
| At the end of your coursework | Successful completion of practicum activities Minimum of 160 hours total |
| | Successful completion and presentation of Leadership Practicum Portfolio |
| | Copy of Mentor Information and Commitment Form on file |
| | Completion of three (3) practicum observations by university mentor |
| | Before applying for your principal certification |
| | Submit official transcripts showing advanced degree conferred |
| | Verification of valid Texas classroom teaching certificate |
| | Verification of two creditable years of teaching experience as a classroom teacher, as defined in Chapter 153, Subchapter CC, of T.A.C. Title 19, Part 7 (relating to Commissioner's Rules on Creditable Years of Service) and the Texas Education Code §5.001(2) |
| | Before applying for your principal certification |
| | Successful completion of the Principal Certification Program requirements above |