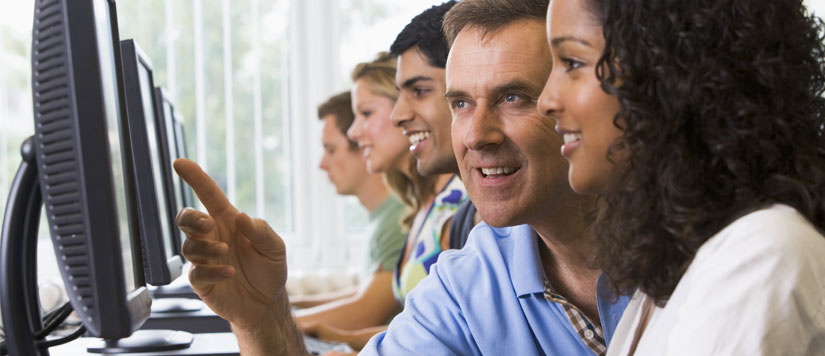 M.Ed. in Education Frequently Asked Questions
Program Related Questions
Credit Transfer
Yes. Only if your course(s) were taken before you enrolled at NAU. NAU does not accept any credit transfer of courses taken from other universities while you are attending NAU.
Up to 4 courses (12credits) for Educational Leadership and Curriculum and Instruction and 7 courses (21 credits) for School Counseling Master's degree programs.
NAU allows you to transfer only if a course grade is "B" or higher.
Requested transfer course must match or relevant to required/elective NAU coursework.
International Transcripts must be evaluated and official.
Online Course Registration
Distance Education Help
Check your courses on your Office 365 account – MyNAU
You need to log in to your "office portal". Once there, click the app called "Moodle". If you can't login to Moodle, you need to get help from "Distance Education Office". Their contact info: M. Maldar, moodle@na.edu, or maldar@na.edu, 832-230-5307. You must contact with this office for all questions related with your course portal (Moodle).
Bursar's Office/Business Office
Please check the academic calendar. If you are unsure, then please contact the Bursar's Office and check due dates for your tuition and other payments and make your payment arrangements.
Contact Info during the business hours:
Email: sa@na.edu
Office phone: 832-230-5155
IT office and Tech Support
No. You need to use/check your NAU email regularly because all official communication will be conducted through your …@na.edu email
The only way you can reach them is through email.
IT office email:
support@na.edu
Send an email to support@na.edu, you will receive a ticket number; the IT personal will get back to you ASAP.
Registrar's Office
Hold(s) on my account
You need to contact Bursar's Office. Please see contact info above.
You need to contact Registrar's Office. Please see contact info above.
You need to contact with your Advisor.